With over 25 years of experience in the global software market, Eccox is a pioneer in the development of solutions focused on high availability of services and mission-critical environments.
Eccox establishes strategic partnerships with global technology companies. With our solutions, it is possible to reduce the consumption of MIPS/MSUs and increase the availability of IT resources, aiming at the improvement and better performance of business applications through the careful analysis of system usage data.
These solutions help the longevity of applications, agility in delivery, and use less resources. In line with global trends, Eccox effectively seeks continuous process improvement, with quality and operational efficiency for its customers.

Canvia
With 36 years in a highly competitive market, CANVIA has managed to position itself as the leading Digital Transformation services company in Peru thanks to its comprehensive offer of this type of solution. In addition, it is part of the portfolio of Advent International, one of the largest Private Equity firms in the world.
Canvia represents us in Peru.

The Infotel Group
A European company in the digital transformation of business, the Infotel Group has delivered software and services for the global Fortune 500 for over 40 years, providing these customers with recognized experience in managing and evolving their IT assets. Infotel serves a multitude of industries, including banks, insurance, government, services, transportation, and other global sectors, with the best innovation and R&D in its category.
With a workforce of more than 2,500 people, Infotel is listed on Euronext Paris. In 2018, Infotel generated revenue of $ 231 million and continues to show growth year on year.
Infotel Corp. represents us in the United States and Canada.

Technology Solutions
Technology Solutions' mission is to promote the technological modernization of its customers, providing services and strategic solutions that create value and economic, social, and environmental benefits. In this way, they accompany the digital transformation processes that the market demands today.
Technology Solutions represents us in Mexico.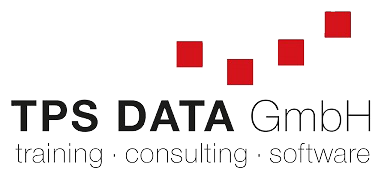 TPS DATA GmbH
TPS DATA AG is a management consultancy founded in Zug (Switzerland).
TPS DATA GmbH was founded in Karlsruhe in 1996. Their focus is on the areas of performance and capacity planning, security concepts, and security analyses, as well as the integration of new technologies involving different platforms.
TPS DATA represents us in the DACH region: Germany, Austria, and Switzerland.
Become a partner
Eccox Technology constantly seeks strategic partnerships that establish new perspectives for the national and global IT market. We seek innovation, creation and research that break paradigms of Information Technology and enable the advancement of the Mainframe platform as the main basis of modern life.